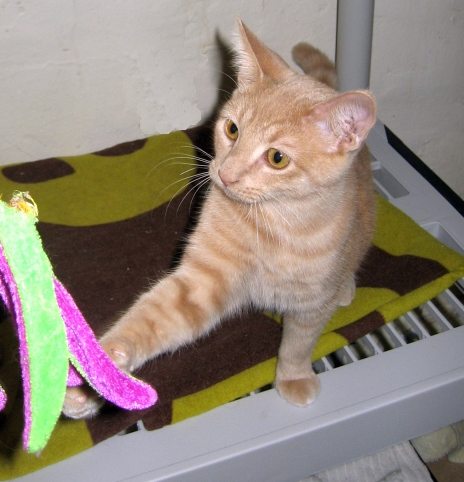 Have fun at the Pima County Fair and see our adoptable kitties April 19-20 and 26-27 from 10am – 2pm.
On Wednesday, April 23rd from 5-8pm, bring a flyer to Sweet Tomatoes on Broadway and 20% of your check will be donated to the cats.
Why not celebrate Mother's Day early this year? Join us at CataVinos Wine Shoppe on Sunday, May 4th from 4-6pm for a pre-Mother's Day Wine Tasting benefit.
Watch for more 2014 FUNdraising events to be announced here soon!

In the mean time, you are welcome to visit our shelter at 3432 E. Ft. Lowell on Saturday afternoons or by appointment.
We welcome donations of Friskies paté canned food and scoopable litter at our events.
Our cats are PAWSitively Grateful to the local businesses who support them. If your business can help, contact us or visit the 'Sponsor a Cat' page.