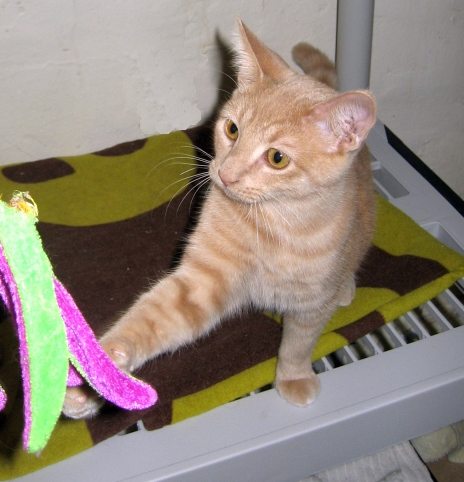 Dine in or order Take out on Oct 17 at BJ's BrewHouse.  With a flyer, 15% of your food bill will be donated to the cats!
Oct 25: United Way Days of Caring "Weeds & Windows" Shelter Cleanup Project.
Oct 28: 2nd Annual "CAT ART!" Auction at La Cocina.  Live Music, Face Painting, Cat Costume Contest!!
Nov 1-2: Fall Yard sale!  Drop off your donations of gently used items at 3432 E. Ft. Lowell.
Nov 8: Spruce Up the Adoption Center Special Cleaning
Nov 9: Open House at the Adoption Center: Games, Prizes, Shelter Tours, Special Silpada Silver Jewelry Sale!
Nov 19: Dine as California Pizza Kitchen (Tucson Mall) and 20% of your check will be donated to the cats when you bring this flyer!
Nov 23: Wine Tasting and Wine Refrigerator Raffle at CataVinos Wine Shoppe
Watch for more 2014 FUNdraising events to be announced here soon!

In the mean time, you are welcome to visit our shelter at 3432 E. Ft. Lowell on Saturday afternoons or by appointment.
We welcome donations of Friskies paté canned food and scoopable litter at our events.
Our cats are PAWSitively Grateful to the local businesses who support them. If your business can help, contact us or visit the 'Sponsor a Cat' page.