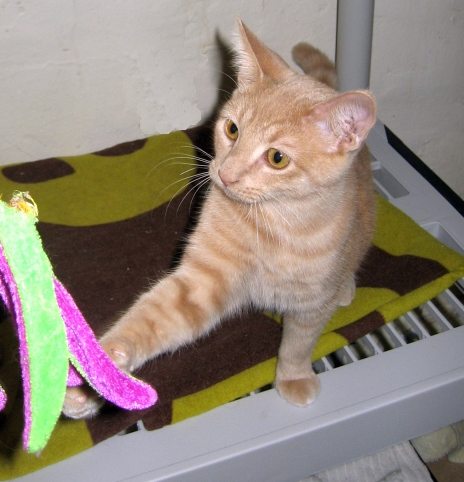 On Sunday, March 16 from 4-6pm, CataVinos Wine Shoppe hosts a "St. PAW-Tricks Day" benefit for PAWSitively CATS.  A flight of six delicious wines with appetizers is $20, with $10 going to the cats (and tax deductible.)  Enter your limericks containing the word "paws" into a lively contest. Great cause, great people, and great raffle prizes for the lucky winners. Donations of Friskies paté canned food and scoopable litter gratefully accepted. CataVinos is located at 3063 North Alvernon Way in Tucson. RSVP to 520-323-2063.
Watch for more 2014 FUNdraising events to be announced here soon!

In the mean time, you are welcome to visit our shelter at 3432 E. Ft. Lowell on Saturday afternoons or by appointment.
We welcome donations of Friskies paté canned food and scoopable litter at our events.
Our cats are PAWSitively Grateful to the local businesses who support them. If your business can help, contact us or visit the 'Sponsor a Cat' page.