Why Give to PAWSitively CATS?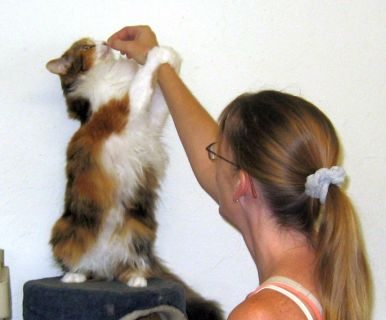 Why do you donate to PAWSitively CATS? Below are answers from a few supporters and you can chime in too by emailing your reasons to savecats AT pawsitivelycats DOT org."I give to PAWS CATS because they are caring for hundreds of cats on a very tight budget. Their staff and volunteers continually go above and beyond for the kitties and they deserve every bit of support Tucson can cat lovers can provide!"
"Their special needs cats are so loving! Just go visit the sanctuary or the adoption center and you will have hundreds of reasons demonstrating their love!"
"I sponsor Pawsitively Cats because I adopted my two fur babies from Casa De Los Gatos, which turned into Pawsitively Cats."