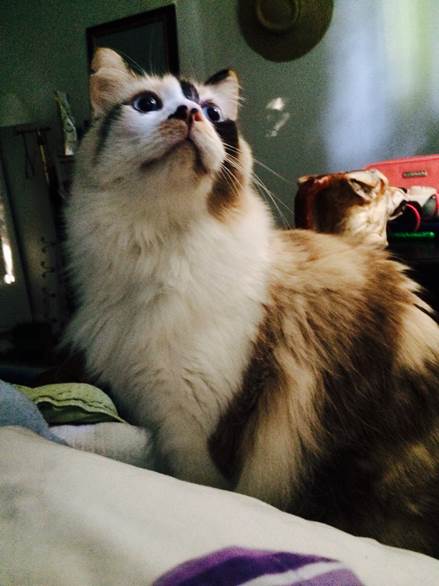 Hello Pawsitively Cats!
I just wanted to share a little update about Wisteria. She is, of course, super happy! She has her wheat grass station next to her catnip rug and cat scratcher. Despite getting treats every day when I get home at work, she's at a healthy weight. Wisteria loves getting her face and whisker pads brushed, and sleeps next to me under the blankets every night. She sleeps so soundly she talks in her sleep (which sounds like a scary zombie). She is super spoiled and loved, and gets all the attention as an only cat. She's claimed one of the rocking chairs as her own, and looks out the big windows at the birds and hummingbirds all day long. She's also a little guard cat. She'll sit at my doorway and monitor for intruders if I'm taking a nap.
Please Visit www.pawsitivelycats.org for a complete slide show of Wisteria.
[ngg_images gallery_ids="4″ display_type="photocrati-nextgen_basic_slideshow"]