We have plenty of raffle tickets to sell. All money from ticket sales goes right to our kitties. $25 each or 5 for $100.
As soon as we sell all 200 of our tickets we can get more!
Tickets are available at the shelter, or you can mail a check to 1145 N Woodland Ave Tucson, AZ 85712 and we will mail tickets to you. Be sure to include a phone number so we can fill the stubs out for you.
RESCUED The Stories of 12 Cats Through Their Eyes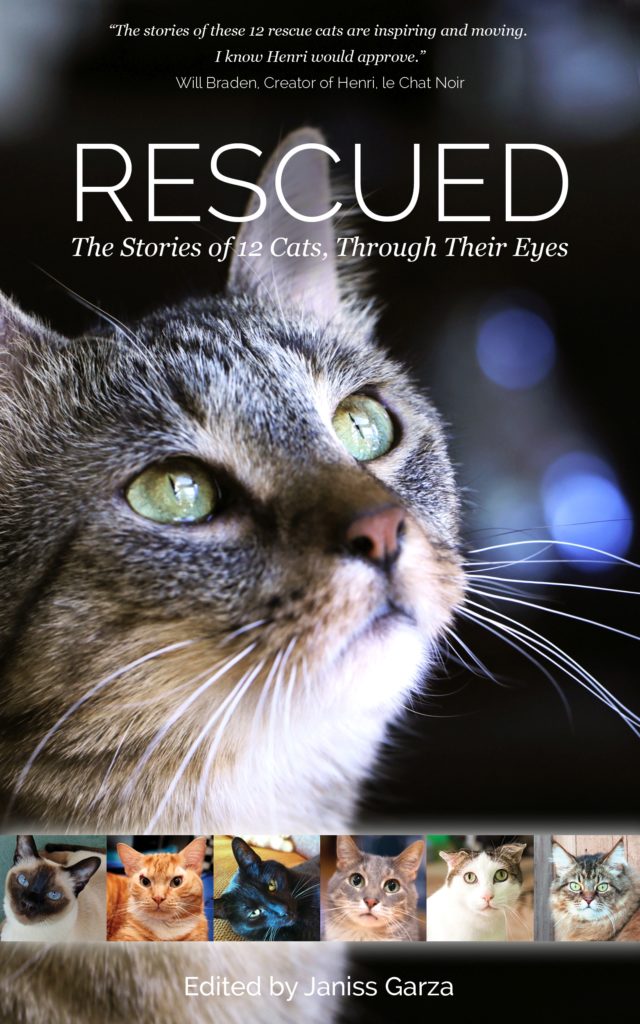 What happens to a stray mama cat when her spine is broken by a dog bite?
Read Harriet's story in "Rescued: The Stories of 12 Cats, Through Their Eyes"
Proceeds from February sales benefit PAWSitively Cats – and if we sell more this month than the other 11 shelters did, we'll get December 2015 proceeds as a bonus!
Buy extra copy for a friend, a nursing home, a school, or any place that could use some uplifting stories!
Available at Antigone Books (792-3715), Clues Unlimited (326-8533), OK Feed & Supply (325-0122), or at smile.amazon.com