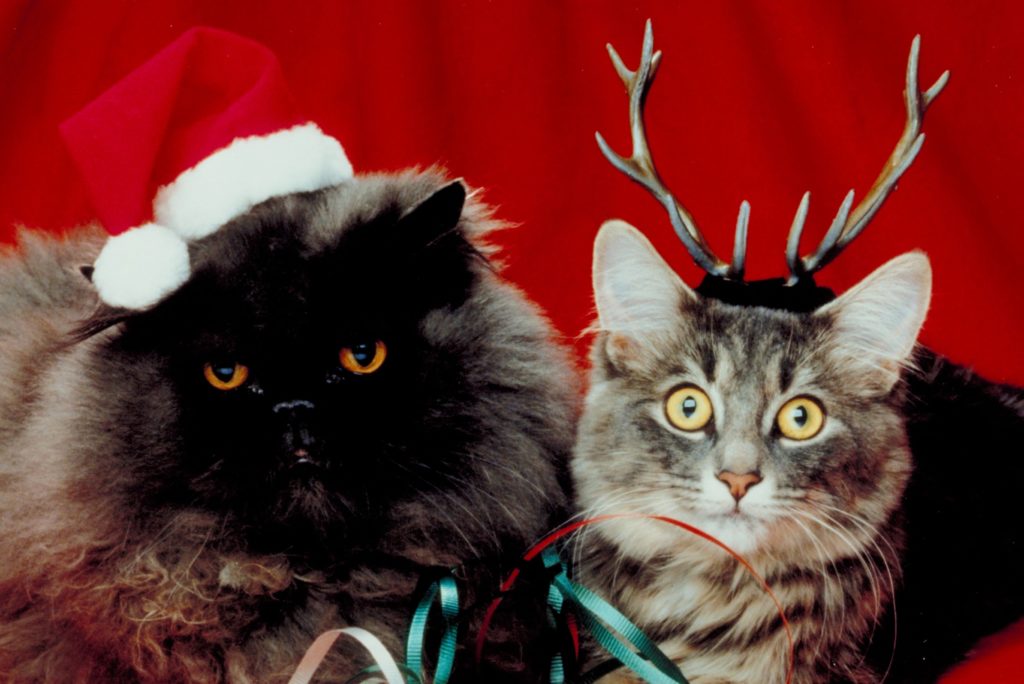 Cat Lover's Holiday Celebration
Benefit for PAWSitively CATS No-Kill Shelter
      When:  Sunday, December 4, 2016
      Where: 4001 N. Country Club (Tucson Racquet Club)
      Time:   4:00 - 7:00 pm
      Cost:   $10 adults, $5 children under 18 **
                         * Free admission for PAWS CATS volunteers 
                       ** or bring 12 cans of Friskies pate style cat food
Play animal themed trivia games at this special benefit for PAWSitively CATS No-Kill Shelter – ALL PLAYERS WIN PRIZES!
Enjoy paw-tapping music by Tucson's own Ron Pandy and Denise Lane
Participate in our unique Holiday Giving Tree for Cats
Special Desserts, Door Prize, Silent Auction                                   
Find PURRfect Gifts for Animal Lovers!
 Food & beverage (including wine & beer) available for purchase
 Bring your family and friends, meet our wonderful volunteers, and help us provide great care for homeless animals in Tucson!   
 For more info: 520-289-2747 or email savecats@pawsitivelycats.org
MATCHING DONATION CHALLENGE UPDATE:
We have received $8500 in matching donations so far! Whoo Hoo!
Only $6500 to go until we reach the match!
Please keep sharing our post, you never know who will see it and send us a donation!
Thanks to all who have already donated, we appreciate your support!
Thanks again to Bonnie Kay for starting the challenge with her donation from the Bonnie Kay Fund at The Community Foundation for Southern Arizona.
Donations can be made through our donate button on our Face Book page, or the donate button on our website pawsitivelycats.org, or mailed to 1145 N Woodland Ave, Tucson, AZ 85712.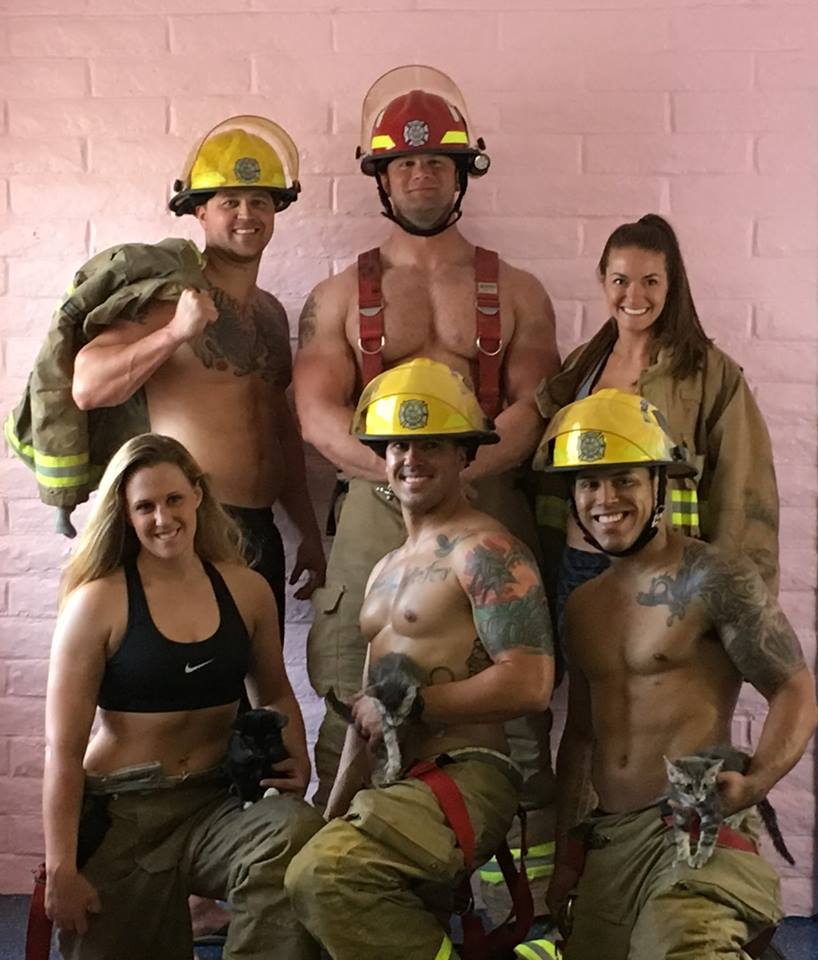 ORDER YOUR CALENDAR NOW!
$20 per calendar.
100% of the money raised from sales of this calendar comes directly to Pawsitively Cats.
You can pay via the donate button on our Facebook page, the donate button at pawsitivelycats.org, or mail a check to us at 1145 N Woodland Ave. Tucson, AZ 85712.
Make check payable to Pawsitively Cats.
Email savecats@pawsitivelycats to pre-order your copy/copies.
The kittens featured in our calendar were all rescued by Pawsitively Cats this year, most of them have already been adopted! The Firefighters volunteered their time to help us raise money; they are a great group of guys and gals!
Please share the event to help us sell our goal of 500 calendars!
Calendars will be available for pick up at the shelter.
Additional charge to cover postage will apply to mail them to you.
RESCUED The Stories of 12 Cats Through Their Eyes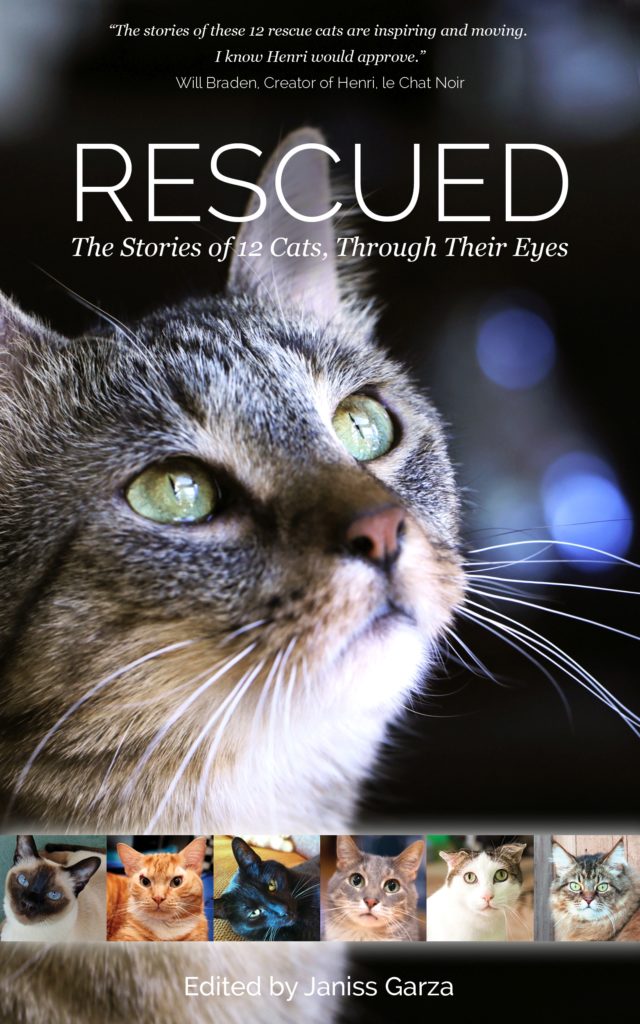 What happens to a stray mama cat when her spine is broken by a dog bite?
Read Harriet's story in "Rescued: The Stories of 12 Cats, Through Their Eyes"
Proceeds from February sales benefit PAWSitively Cats – and if we sell more this month than the other 11 shelters did, we'll get December 2015 proceeds as a bonus!
Buy extra copy for a friend, a nursing home, a school, or any place that could use some uplifting stories!
Available at Antigone Books (792-3715), Clues Unlimited (326-8533), OK Feed & Supply (325-0122), or at smile.amazon.com
Raffle Benefiting Local Charites - Jim Click
We have plenty of raffle tickets to sell. All money from ticket sales goes right to our kitties. $25 each or 5 for $100.
As soon as we sell all 200 of our tickets we can get more!
Tickets are available at the shelter, or you can mail a check to 1145 N Woodland Ave Tucson, AZ 85712 and we will mail tickets to you. Be sure to include a phone number so we can fill the stubs out for you.
ADOPTION NEWS
Pawsitively Cats will be at the Petsmart at 4740 E Grant Rd.  ( Grant and Swan ) EVERY SATURDAY from  11:00 a.m. - 3:00 p.m.
We have adoptions at Woodland on Saturdays between 11 am and 3:30 pm.