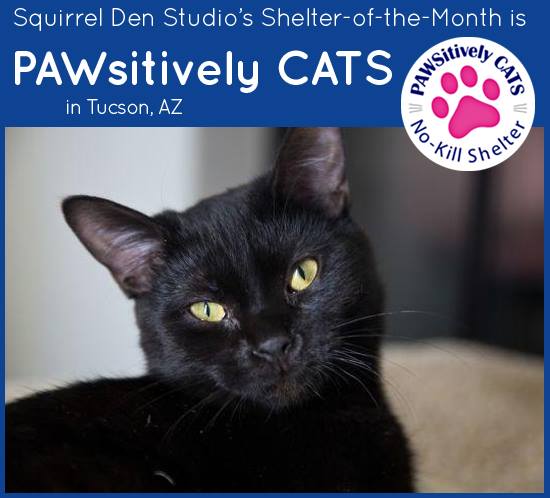 Pawsitively Cats has moved from the Flanwell rental location to our new property at 1145 N Woodland Ave.  We are one block west of Craycroft just north of Speedway. Our Leukemia and feral cats are living at the Woodland location; if you have borrowed a trap and need to return it please do so at the Woodland location.  Our Ft Lowell adoption center is still open for adoptions on Saturdays from noon until 4:00pm or by appointment during the week.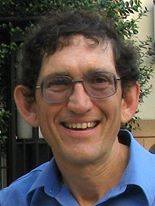 June 25, 2015
It is with a heavy heart that I share the news that our wonderful volunteer Steven Correll has passed away. He died peacefully in his sleep. He leaves behind his wife Melinda and their beloved cat Fiona.
Steve was always willing to do whatever needed doing at the shelter; fixing a wonky doorknob or replacing bad electrical outlets. An electrical engineer, Steve volunteered his time and donated all of the supplies to get the electrical wiring up to code in our new shelter.
Our dog Ginger loved going on walks with Steve, they had a weekly standing date. He could not drop by the shelter without at least taking her out for a short jaunt around the block.
He always wore a smile and had a bright and happy disposition.
Steve and Melinda have a fondness for our Leukemia cats.They'd often stop by just to brush and pet the cats when they were between errands.
I picture him now with his wings and halo sitting on a cloud with our dearly departed James, one of his favorite Leukemia cats in his lap.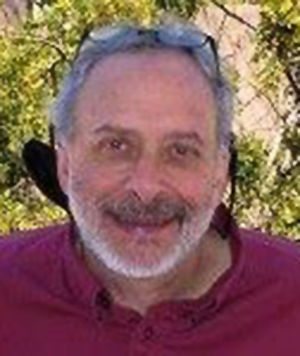 June 23, 2015
Phillip B. Verrette age 58, a longtime resident and practicing attorney in Tucson, AZ, passed away on June 23, 2015. Phil was born in West Branch, Michigan. He was an extraordinary man who inspired everyone he met throughout his life. He lost his father at age 11, and at age 20, he was in an automobile accident which left him paralyzed from the neck down. He rehabbed in Colorado, then moved to Arizona where he put himself through college and law school. He specialized in Social Security Disability Law and opened his own practice, the Verrette Law Office. Phil helped thousands of people have a better life during his career. He survived almost 40 years post injury as a quadriplegic which is about ten years longer than doctors told him he had when he was injured. Phil was amazing not only in what he was able to overcome and achieve, but in his ability to feel and show the deepest compassion and empathy for those who seemingly had a much lesser burden to bear. Phil loved to talk baseball, food, classic movies, or any troubles you might be having that he could possibly help with. Regarding his relationship with his wife, Kelly, he often said that he had never been happier in his life. That feeling was mutual. They eloped to Sedona one New Year's Eve to be married out on the red rocks. In all, they had nearly ten wonderful years together. Phil is survived by his loving wife, Kelly; brother, Bernie Diffin and his wife, Holli, of Tucson, AZ; brother, Bill Verrette; nephews, Ryan Morningstar and Cameron Verrette and mother, Maureen Diffin, of Dafter, MI. In lieu of flowers, memorial donations may be made in his name to Pawsitively Cats, a local rescue/shelter, at P.O. Box 32115, Tucson, AZ 85751. Services will be held privately. Arrangements by BRING'S BROADWAY CHAPEL.
http://www.legacy.com/obituaries/tucson/obituary.aspx?n=phillip-b-verrette&pid=175210669&fhid=8373