Halloween comes a bit early this year to help the cats and kittens at Pawsitively Cats Shelter. Join us for the 6th Annual CATART! Event on Oct 3rd! Paint this ghoulish take-home Halloween decoration by registering for this spooky painting class at La Cocina. This fun $35 class includes all supplies and $10 from every registration goes to the kitties!
Register at HuesnBooze.com today! And share with friends!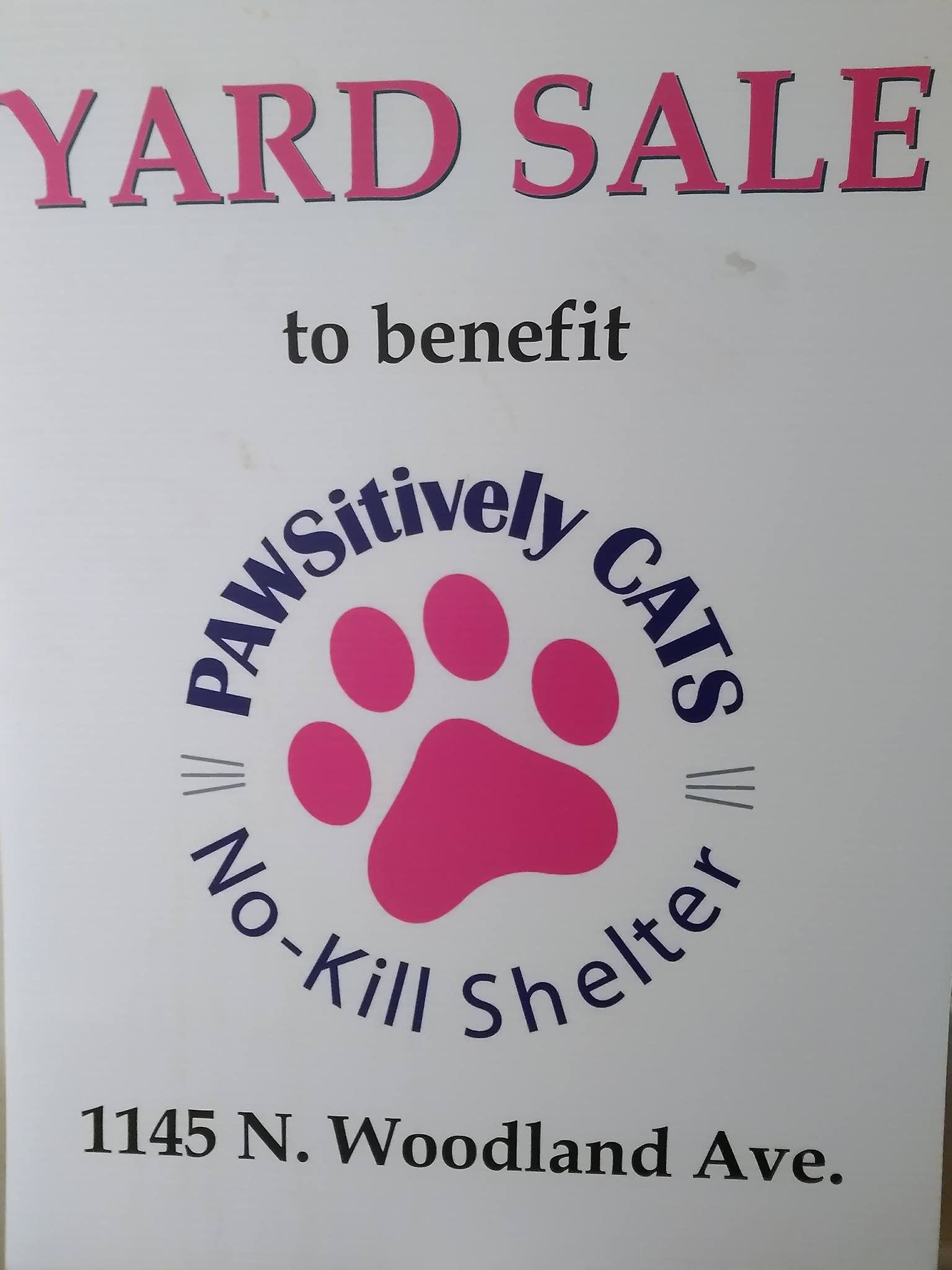 Our fall yard sale is coming up October 28th and 29th. Time to clean out your closets and garages! Donate your clutter to help the kitties. We can begin accepting donations first week of October.
AZ Gives Day was Fabulous!
Huge Purrs of thanks from the cats to everyone who made a
donation for AZ Gives Day! PAWSitivley Cats ranked in the Top 10 for dollars raised by a medium sized nonprofit in the entire state, having over $18,500 in donations. On top of this, the kitties received a generous Match of $10,000 from Bonnie Kay through the Community Foundation of Southern Arizona. You are all cat heroes without a doubt!
Who are the Cats' Heroes?
The shelter cats consider many people to be their heroes! They appreciate all of the volunteers, whether they are husband and wife teams, father-daughter or mother-son teams, single ladies or gents, young, old, and everyone in between! Here is Brody in the Feline Leukemia house being the first cat to enjoy a blanket knitted by the wonderful Mrs. Ellis!
ADOPTION NEWS
Pawsitively Cats will be at the Petsmart at 4740 E Grant Rd. ( Grant and Swan ) EVERY SATURDAY from 11:00 a.m. - 3:00 p.m.
We have adoptions at Woodland on Saturdays between 11 am and 3:30 pm.