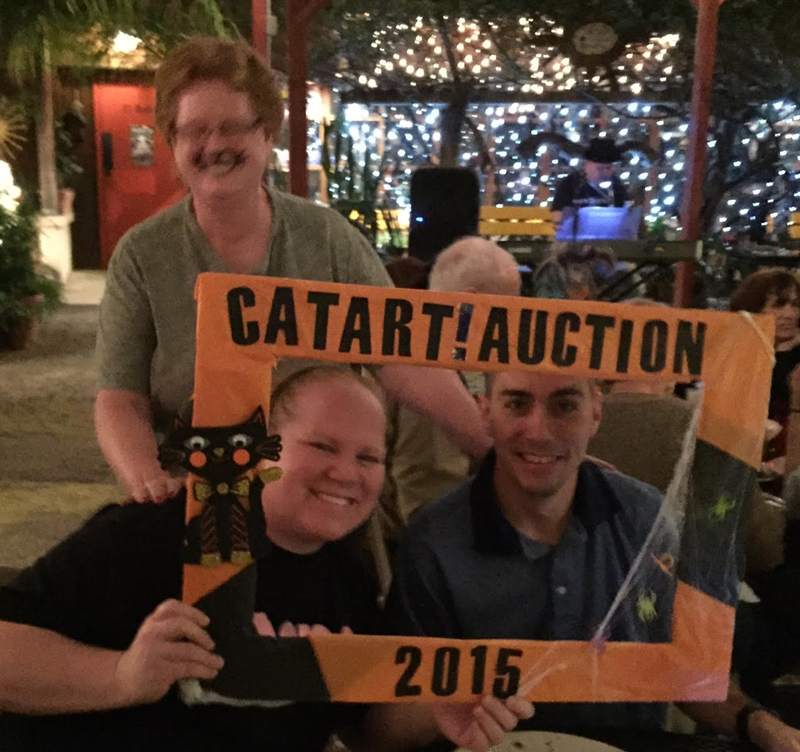 Please join us and help us celebrate the 5th!!! Annual CATART! Auction. Enjoy drinks, dining, live musical entertainment and unique CATART silent auction items at the festive La Cocina Restaurant downtown Tuscon. There will be many auction items to delight you and the FACE FLIPPERS to decorate you! DJ Michael Lopez spinning the tunes, the Beading Divas on hand with their one-of-a-kind bracelets and Courtney & Danuta with their whimsical CourtsArt. La Cocina donates a percentage of their sales to Pawsitively Cats so come meet up with your friends for a night of fun!
Tuesday, October 25 at 6:30 PM - 9:30 PM
La Cocina Restaurant & Cantina
201 N Court Ave, Tucson, Arizona 85701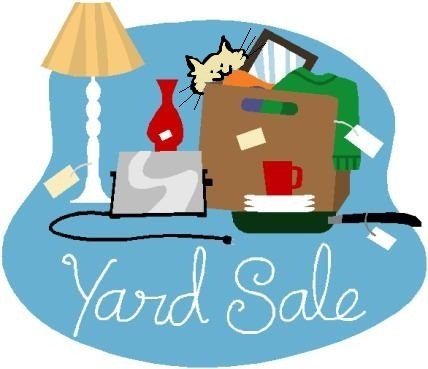 Our fall yard sale is coming up on the 28th and 29th of October.
Time to clean out your clutter and donate it to the kitties!
The yard sale is at our shelter 1145 N Woodland Ave. Between 8:30 and 2:30 each day.
Donations can be dropped off Monday through Saturday between
9am and 3pm.
Volunteers to help set up and clean up will be appreciated.
Buy Beading Divas Bracelets in October to Help Kitties!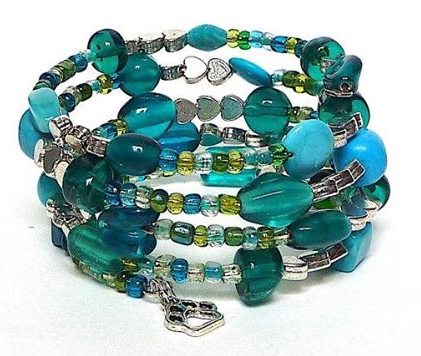 Buy Beading Divas Bracelets in October to Help Kitties! 
 *** You get a lovely bracelet and the cats get supplies ***   
  Make a $20 donation to PAWSitively CATS at these locations: 
–Silver Sea Jewelry & Gifts, 330 N. 4th Avenue, 624-9954 
–Clues Unlimited Mystery BookStore, 3146 E. Ft. Lowell Road, 326-8533 
–A K Jensen Apparel, (St. Philips Plaza), 4340 N. Campbell Ave Suite 72, 529-2775 
–Spa Daze, 6812 N. Oracle Road, #100, 334-1919  
–CATArt! event at La Cocina, 201 N. Court, Oct 25th from 5-9pm 
–Every Saturday between 11 AM – 3 PM, PAWSitively Cats will be selling bracelets at Petsmart (Grant/Swan) during October             
MATCHING DONATION CHALLENGE UPDATE:
We have received $8500 in matching donations so far! Whoo Hoo!
Only $6500 to go until we reach the match!
Please keep sharing our post, you never know who will see it and send us a donation!
Thanks to all who have already donated, we appreciate your support!
Thanks again to Bonnie Kay for starting the challenge with her donation from the Bonnie Kay Fund at The Community Foundation for Southern Arizona.
Donations can be made through our donate button on our Face Book page, or the donate button on our website pawsitivelycats.org, or mailed to 1145 N Woodland Ave, Tucson, AZ 85712.
ADOPTION NEWS
Pawsitively Cats will be at the Petsmart at 4740 E Grant Rd.  ( Grant and Swan ) EVERY SATURDAY from  11:00 a.m. - 3:00 p.m.
We have adoptions at Woodland on Saturdays between 11 am and 3:30 pm.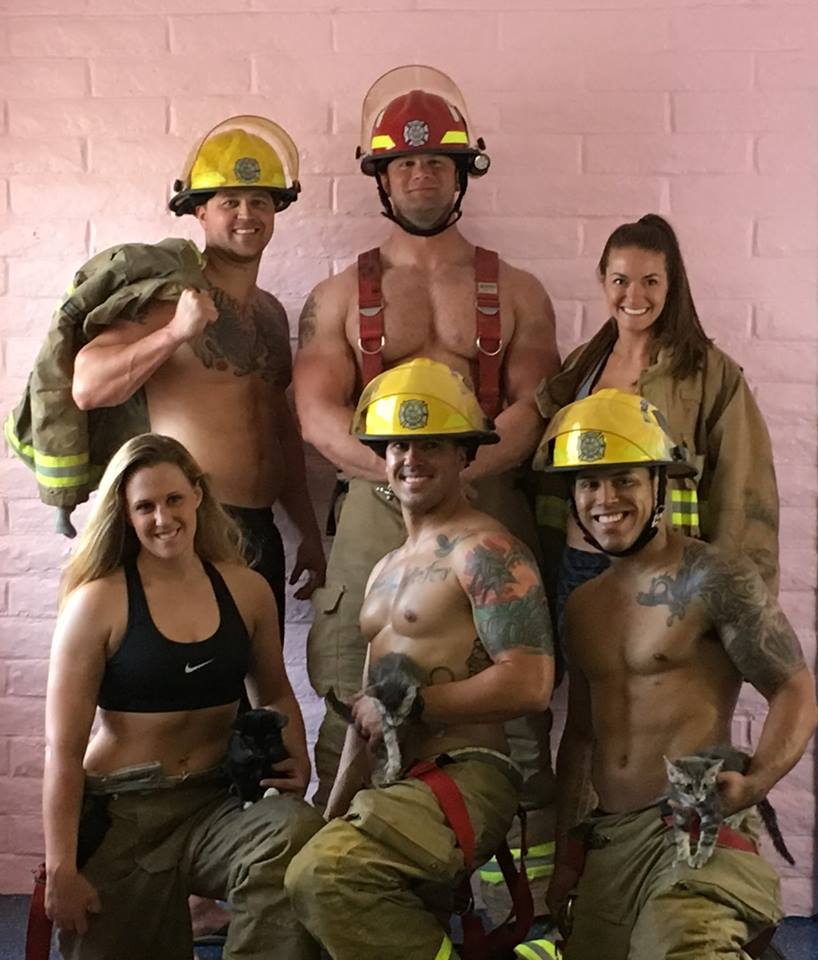 ORDER YOUR CALENDAR NOW!
$20 per calendar.
100% of the money raised from sales of this calendar comes directly to Pawsitively Cats.
You can pay via the donate button on our Facebook page, the donate button at pawsitivelycats.org, or mail a check to us at 1145 N Woodland Ave. Tucson, AZ 85712.
Make check payable to Pawsitively Cats.
Email savecats@pawsitivelycats to pre-order your copy/copies.
The kittens featured in our calendar were all rescued by Pawsitively Cats this year, most of them have already been adopted! The Firefighters volunteered their time to help us raise money; they are a great group of guys and gals!
Please share the event to help us sell our goal of 500 calendars!
Calendars will be available for pick up at the shelter.
Additional charge to cover postage will apply to mail them to you.
RESCUED The Stories of 12 Cats Through Their Eyes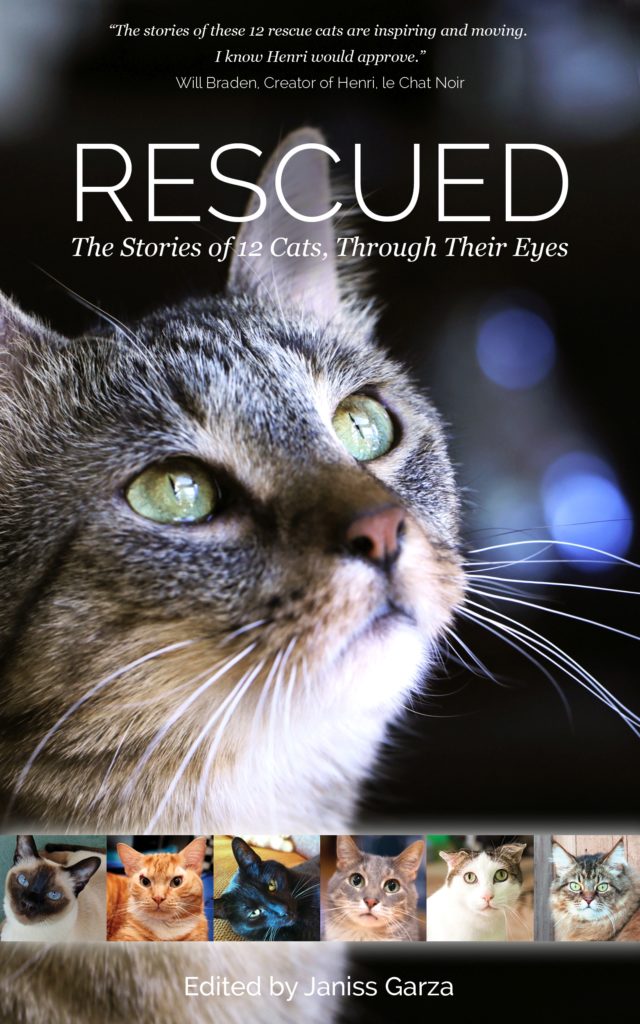 What happens to a stray mama cat when her spine is broken by a dog bite?
Read Harriet's story in "Rescued: The Stories of 12 Cats, Through Their Eyes"
Proceeds from February sales benefit PAWSitively Cats – and if we sell more this month than the other 11 shelters did, we'll get December 2015 proceeds as a bonus!
Buy extra copy for a friend, a nursing home, a school, or any place that could use some uplifting stories!
Available at Antigone Books (792-3715), Clues Unlimited (326-8533), OK Feed & Supply (325-0122), or at smile.amazon.com
Raffle Benefiting Local Charites - Jim Click
We have plenty of raffle tickets to sell. All money from ticket sales goes right to our kitties. $25 each or 5 for $100.
As soon as we sell all 200 of our tickets we can get more!
Tickets are available at the shelter, or you can mail a check to 1145 N Woodland Ave Tucson, AZ 85712 and we will mail tickets to you. Be sure to include a phone number so we can fill the stubs out for you.